« Hosting Providers
FASTER CZ spol. s r.o.
---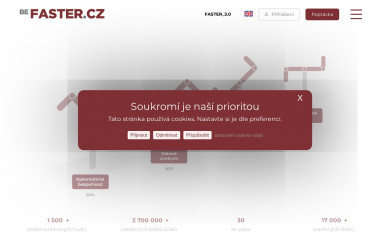 Internet services, data center and voice VOIP services. Own optical network in Brno with 24-hour proactive surveillance. Wholesale services for ISPs.
Detection Rating: 441 out of 21,553
Market Share: 0.013%
Technology Profile
Summary of technologies used by websites hosted on FASTER CZ spol. s r.o.
Oops, this report appears to be empty.