GMO Internet Group
---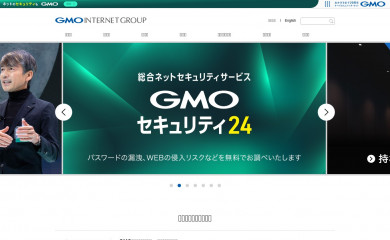 GMO Internet Group is a comprehensive Internet group that supports the Internet in Japan by developing Internet infrastructure business, Internet advertising / media business, Internet finance business, and crypto asset (virtual currency) business. With the slogan "Internet for all," we aim to create smiles and emotions for our customers.
Detection Rating: 32 out of 21,145
Market Share: 0.352%
Alias: GMO INTERNET PTE. LTD.
Technology Profile
Summary of technologies used by websites hosted on GMO Internet Group
| Rank | Technology | Total Domains | Percent |
| --- | --- | --- | --- |
| 1 | Apache | 27,753 | 65.28% |
| 2 | PHP | 22,029 | 51.82% |
| 3 | MySQL | 16,207 | 38.12% |
| 4 | WordPress | 16,178 | 38.05% |
| 5 | Nginx | 10,825 | 25.46% |
| 6 | LiteSpeed | 3,056 | 7.188% |
| 7 | MakeShop | 1,872 | 4.403% |
| 8 | CentOS | 1,347 | 3.168% |
| 9 | JustSystems Homepage Builder | 826 | 1.943% |
| 10 | Adobe Dreamweaver | 677 | 1.592% |
Save, download, and filter the full technology report for GMO Internet Group