Dropbox, Inc.
---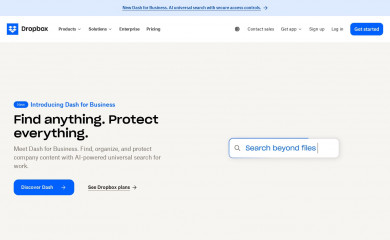 Dropbox is a modern workspace designed to reduce busywork-so you can focus on the things that matter. Sign in and put your creative energy to work.
Detection Rating: 3,728 out of 21,356
Market Share: 0.001%
Technology Profile
Summary of technologies used by websites hosted on Dropbox, Inc.