GoDaddy
---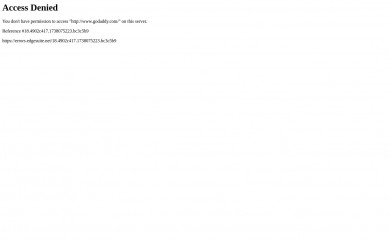 Your all in one solution to grow online. Create your own free website, get a domain name, fast hosting, online marketing and award-winning 24/7 support.
Detection Rating: 4 out of 21,463
Market Share: 3.955%
Alias: GoDaddy.com, LLC
Technology Profile
Summary of technologies used by websites hosted on GoDaddy
Market Share By Site Popularity
The market share for GoDaddy increased by 1 for All Sites, more than any other segment for the same time period.
| | Alexa Rank | Websites | Market Share | Market Share Change |
| --- | --- | --- | --- | --- |
| Most Popular Sites | < 1,000 | 2 | 0.200% | -33.33% |
| Very Popular Sites | < 10,000 | 28 | 0.280% | -17.65% |
| Popular Sites | < 100,000 | 1,127 | 1.127% | -8.6% |
| Less Popular Sites | < 1,000,000 | 25,573 | 2.557% | -2.03% |
| All Sites | | 437,429 | 3.955% | 33.84% |
Market Share History
This chart shows the history of detected websites using GoDaddy.
In the last 6 months, market share has increased 33.84% from 2.955% to 3.955%