SoftBank Mobile Corp.
---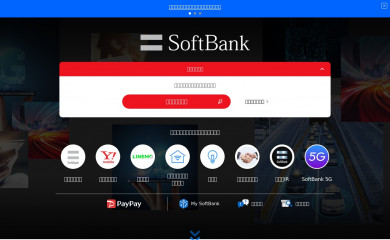 This is the official website of SoftBank. Introducing various services that enrich lifestyles such as smartphones, mobile phones, Internet landlines, telephone robots, and IR information of SoftBank shop support companies.
Detection Rating: 1,367 out of 21,356
Market Share: 0.003%
Technology Profile
Summary of technologies used by websites hosted on SoftBank Mobile Corp.