« Hosting Providers
Zayo Group
---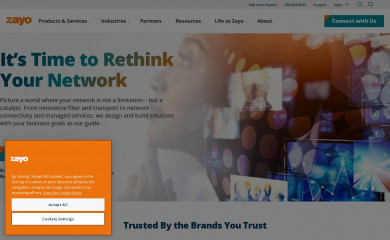 Network solutions provider powering & protecting you through bandwidth connectivity over an exceptional global network infrastructure. Learn more.
Detection Rating: 303 out of 21,553
Market Share: 0.022%
Alias: Zayo Bandwidth, zColo, CoreXchange, Castle Access, Latisysm, Corelink
Technology Profile
Summary of technologies used by websites hosted on Zayo Group
Oops, this report appears to be empty.